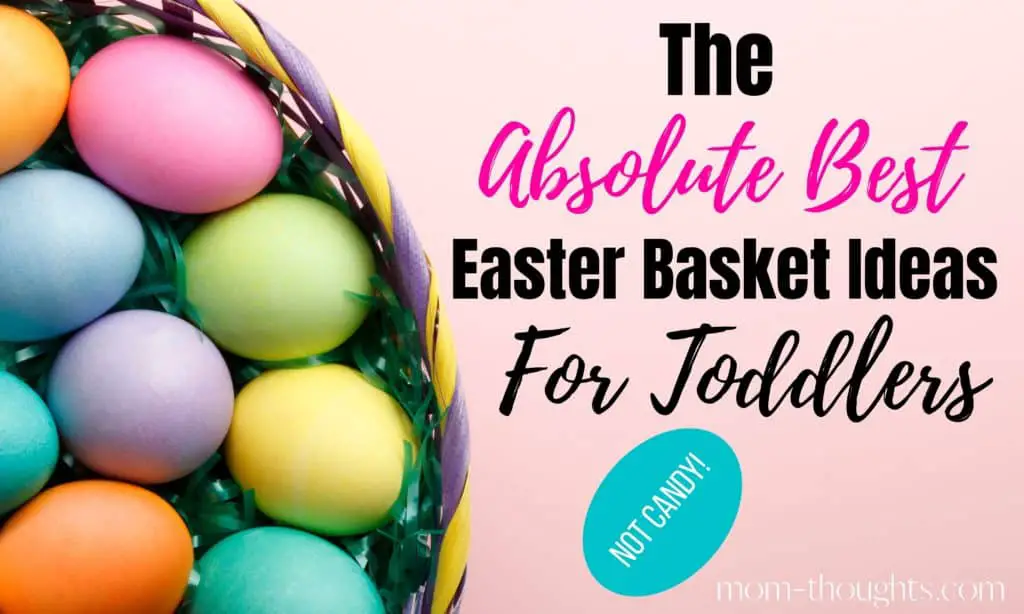 Searching For The Best Easter Basket Ideas For Toddlers?
Holidays get so much more fun after you have kids! (More work…but more fun!) I think all moms can agree that we're beyond tired of spending money on complete junk that never gets touched after Easter morning. And perhaps even worse than that are the sugar rushes that turn our toddlers into total lunatics! So when my daughter went from baby to toddler, I was CONVINCED to find the best Easter Basket ideas for toddlers that are NOT candy, and that will actually be enjoyed well past Easter!
I know you're all busy moms like me, so I'm going to make this nice and easy! All of the best Easter Basket ideas for toddlers are broken down into categories so you can grab all the goodies in a pinch and move on to the next item on your never-ending to-do list! (I got you mama!)
The categories below include: Bath Time Fun, Meal Time Stuff, Play Time Adventures, Brain and Development Boosters, and Reading fun!
This is your one-stop-shop! You'll find everything you need to fill your little one's Easter basket with NON-JUNK Easter basket ideas for toddlers!
As a means for providing for my family, I may earn commissions if you shop through the links on this page at no additional cost to you. Thank you!
BATH TIME FUN!
These Bubble Bath Bombs things are so fun! They are bath bombs for kids that actually turn it into a BUBBLE bath! There's a cute little toy in each one, and they smell great!
---
This adorable Bunny Rabbit Hooded Towel is a secretly practical Easter Basket idea! My daughter LOVES these hooded towels and always enjoys getting a new animal to add to the collection!
---
Your toddler will love this Finger Paint Bath Soap! I had seen these in the past and was reluctant to get them because I thought they would stain my tub. But then my daughter's daycare sent each kid home with a tube as a Christmas gift so I figured what the hell…I'll give it a try. It didn't stain my tub AT ALL. And my daughter has very sensitive skin and this didn't irritate her at all. I'll definitely be putting some of these in her Easter Basket this year!
---
Definitely add these All Natural Bath Color Drops to your list! My toddler LOVES them, and they don't stain our tub at all. It's so fun to watch how excited your little one gets when their bath water turns a fun color!
---
This Water Proof Bath Time Book Set is FOR SURE one of the best Easter Basket ideas for toddlers that is guaranteed to please! Keep them busy in the bath and use them over and over again for years to come!
---
These Light Up Bath Toys will surely put a smile on your toddler's face! They can also be used as pool toys in the summer.
---
MEAL TIME STUFF!
A fun new plate is a great non candy Easter basket idea for toddlers! They can eat their Easter breakfast or dinner on their new plate, and for many more meals to come!
---
Add a nice sippy cup to your toddler's Easter basket this year. I LOVE these 360 cups and the stainless steel keeps their drink nice and cold! Get it in four different colors!
---
I love this Bamboo Bowl and Spoon set! It comes in a a bunch of colors and options (such as sectioned plate options). It suctions to the table top to avoid messes and helps to develop good eating habits. (Plus ditches the toxins that are often found in plastic dishes.)
---
Make meal time more fun with this super cool Utensil Set comes in multiple colors and construction theme or unicorn theme!
---
If your toddler is anything like mine and survives off of pouches, you should definitely add these Soft Sip Food Pouches to their Easter Basket! Not only do they allow you to easily seal it if they don't finish it in one setting but it also prevents spills and protects their mouth. Highly recommend!
---
These Neat Solutions Disposable Placements come in really handy, and your toddler will love the fun educational design! The adhesive keeps it in place for messy meal times or even craft fun! You can even pack them in your toddler diaper bag if you don't want to have to worry about them constantly dropping their food on the germy restaurant table and eating it.
---
Spice up their lunch box! This is a super cute Easter basket idea for toddlers that will make their packed lunches more fun! Save money on plastic bags, and help the earth with these adorable Reusable Sandwich bags! (Check out the 17 different design options!)
---
These stainless steel sippy bottles are great for taking with you on the go. It comes in several design options and it's spill proof design makes it the perfect gift for toddlers! It also keeps drinks colder longer which will be especially handy when the warmer months come around. (Keeping my fingers crossed for some beach trips this summer!) Your toddler will love the fun new cup, so don't forget to include this in your toddler's Easter basket!
---
PLAY TIME ADVENTURES!
What toddler doesn't love play-doh!? Watch their face light up when they see this new Play-Doh Set in their Easter Basket!
---
These No-Spill Bubbles are something I WISH I had known about sooner! Toddlers LOVE playing with bubbles but it gets so darn messy! With these bubbles, your toddler is able to practice independence without causing a giant mess! I got these for my toddler's Christmas stocking and I'll definitely be getting more for her Easter basket! She absolutely loves them, and they save me hassle and mess!
---
Your little girl (or boy, no judging here!), will go nuts over this little nail polish set! It's water based, quick drying, and non-toxic! My toddler daughter LOVES when I paint her nails, and she looks so darn cute with her "fancy" nails. She is going to go nuts when she sees this in her Easter basket!
---
These fake tattoos are such a fun Easter basket idea for toddlers! They will get a total kick out of sporting their favorite Disney characters!
---
Add some fun Egg Shaped Sidewalk Chalk in their Easter basket this year! It'll last them several summers!
---
I about lost my mind when I saw these Peek & Play Surprise Eggs based on the ChuChu TV show! My daughter LOVES that dang show on Netflix and as annoying as it can be, I'm not mad at it because it has actually helped to teach my daughter so many words! We were slightly worried about her speech for a while but that show, among several other things really helped her to turn a corner! I instantly added these to my cart and I can't wait to see how excited she is on Easter morning!
These would be an awesome Easter basket idea for toddlers whether your kid watches that show or not…but you DEFINITELY need to get these if your toddler watches the show!
---
These Egg Shaped Palm Grasp Crayons are especially perfect for younger toddlers, but toddlers of any age would love them in their Easter Basket!
---
Easter screams Spring, and Spring screams FLOWERS and gardening! Watch their creativity at work while they build extravagant flower gardens with this Gardening Building Toy! (My daughter got this as a gift and she LOVES it! She plays with it every single day.)
---
Your little one will love helping you in the garden this spring, making this Metal Gardening Set an AWESOME Easter basket idea for toddlers! Toddlers love being our little helpers. Let's enjoy it while that lasts!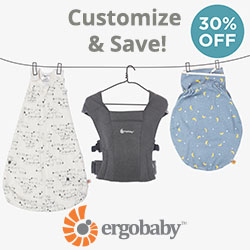 BRAIN & DEVELOPMENT BOOSTERS!
These awesome reusable water activity pads are a fun and mess-free way to boost your toddler's development! This bundle includes vehicles and animals. It's great for a screen free activity on the go! Just throw it in your toddler diaper bag and be on your way. These are super affordable, making it a great Easter basket idea for toddlers.
---
This set of 15 Match It Puzzles is a great Easter present for all toddlers! Help your toddler with their problem solving and fine motor skills with this awesome puzzle! We got it for my two year old as a stocking stuffer and she LOVES it! I can already tell how much she has learn and grown from doing this puzzle. I love how excited she gets when we bring it out! Perfect screen free activity for toddlers.
---
These fun percussion plastic eggs are actual instruments that help your toddler learn about rhythm while they tune up their motor skills and auditory and hand-eye senses! These are such fun yet educational Easter basket ideas for toddlers!
---
Expand and deepen your toddler's vocabulary with these fun flashcards! Help your toddler learn letters, shapes, numbers and colors with these 58 toddler flash cards!
---
These Count and Match Educational Egg Toys make a great Easter Basket stuffer for toddlers! The fact that they are egg shapes make it even more perfect! Among a long list of other developmental skills, they help toddlers learn to count, sort and match.
---
Reading Fun!
Including a book in your toddler's Easter basket is an absolute must! It's so important to instill a love of reading in our children from a young age. These are some of my favorite books to include in a toddler's Easter basket:
Check Out More Awesome Easter Book Options From Amazon HERE!
I hope this list of non candy Easter basket ideas for toddlers helped you check at least one thing off of your to do list! Check out more great resources below!
MORE TODDLER RESOURCES:
The BEST Wooden Puzzles For Toddlers
Impactful Daddy Daughter Dates For Toddlers
Gift Guide For One Year Old Boy
Gift Guide For One Year Old Girl
How To Sneak Veggies Into Your Picky Toddler's Dinner!