This post is all about the best puzzle storage ideas.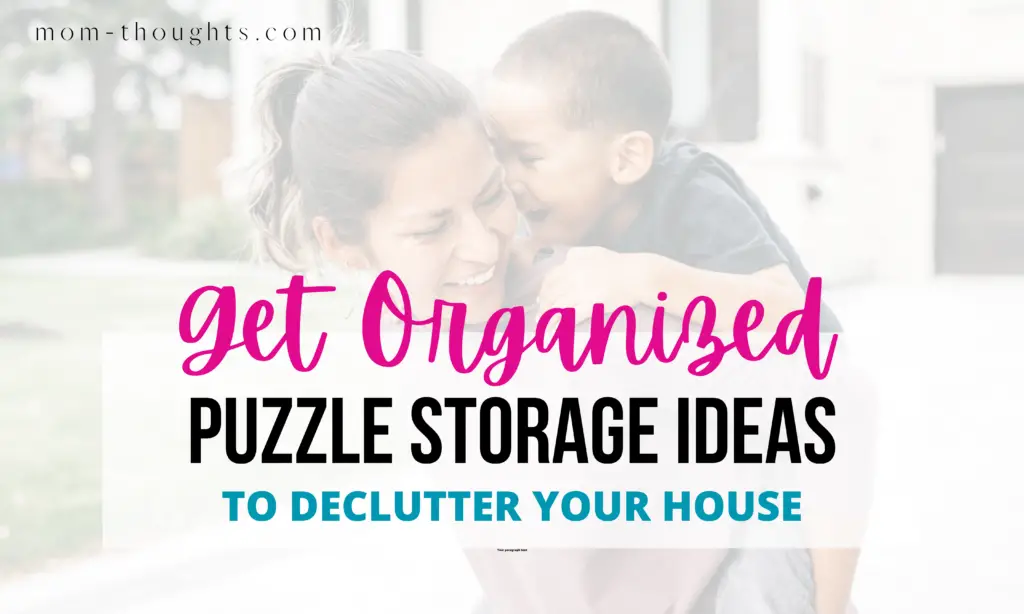 Are your kid's puzzles overwhelming your living space? If you're struggling to tame the jigsaw jungle, then you're in the right place. We're going to reveal 15 easy and practical solutions for storing puzzles so you can reclaim your living area without sacrificing your fun puzzles. From clever compartmentalization of pieces to efficient storage shelves, we'll cover a variety of different options to fit any space and budget. No more bulky boxes or confusing piles – we have the answer for keeping your puzzles organized and out of sight.
READ: MORE ON TOY ORGANIZATION MUST HAVES
As a means for providing for my family, I may earn commissions if you shop through the links on this page at no additional cost to you. Thank you!
BEST PUZZLE STORAGE IDEAS
What is the best way to store puzzles? The key to good puzzle organization is eliminating all of those big bulky boxes! Check out the kids puzzle storage ideas below!
Does your home feel overwhelmed by bulky game boxes? Streamline your storage with these mesh bags! They're great for organizing games and puzzles – just cut out the game/puzzle picture and tape it to the front with clear packaging tape. You'll save space and reclaim your sanity in the process! Make your home clutter-free with this storage solution.
Save yourself the stress of searching for a missing piece with this Wire Puzzle Rack! Perfect for the busy parent, this great storage option keeps those pesky wooden puzzles in place and organized. No more looking for that one missing piece and no more incomplete puzzles. Enjoy the fun of putting together these puzzles, knowing that pieces will stay right where they belong.
Another Wire Rack Option:
These Sorting Trays are another puzzle storage idea that help save space and declutter your home. They are technically made for sorting puzzle pieces when putting together a puzzle, if you want to separate by color or edge pieces, etc. But they are also great for storing small kid's puzzles. The complete set holds a total of 1000 puzzle pieces. So for young kids who aren't putting together puzzles with over 150 pieces, they can easily store 7 puzzles. Just cut out of the image of the puzzle, and keep it in the applicable storage tray.
More Puzzle Sorting Tray Options:
These Stackable Sort & Go Trays are another sorting tray option. Similar to the one listed above, the entire set holds 1000 puzzle pieces, so it could easily be used to store 6 kid's puzzles with over 100 pieces each. This is a fun option with the puzzle shape, and they also link together, if you did actually want to use them to sort puzzle pieces while putting together a single puzzle. In our opinion, if you're looking for puzzle storage ideas, we'd go with the square ones listed prior to these.
This 3-pack of clear storage cases stack really nicely together making it a great puzzle storage idea. It can store large puzzles with ease and their clear/neutral design makes them much neater looking in your home.
This 4-pack of Storage Bags are great for storing all sorts of kids toys/games that come with a lot of pieces. Which of course means it makes the list for best puzzle storage ideas! They are big eno ugh to store the larger puzzles, or you could use them to store multiple smaller puzzle storage bags, so you have all of your puzzles together in a nice Storage Bag that can be carried around the house, or when you're traveling.
More Puzzle Storage Ideas…
Gallon Ziplock Bags
As much as I love aesthetically pleasing things, using gallon Ziplock bags are also a great contender on the list of puzzle storage ideas! It's extremely cost effective, you probably already have some in your pantry, and they take up way less space then the big puzzle boxes. As always, just remember to cut out the puzzle image to store in the bag as well!
These Photo Boxes are PERFECT for smaller kids puzzles. This one set of boxes would likely store your toddler's entire puzzle collection!
Not only that, but if you were to use these boxes to store other small items like barbie accessories, Legos, and other small toy pieces, you would be able to keep them nice and organized. Plus, it's great for teaching kids the importance of organization. And since the boxes are made up of colorful designs, it's a great way to enhance their little minds with creative ideas and visuals for organizing their belongings.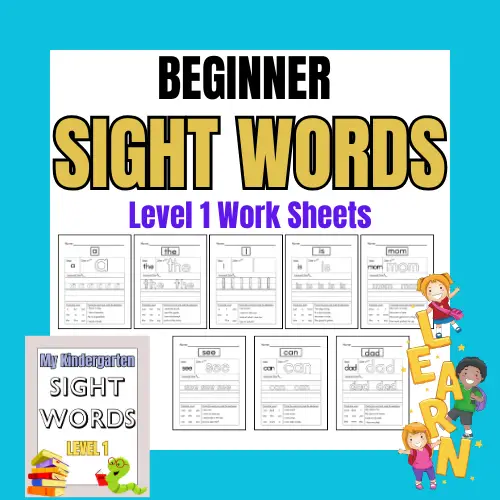 This Rotating Puzzle Board is great if you have a playroom, or an area in your home that has a nice table that can be used for putting together puzzles. The board comes with 4 sorting drawers, which could be used to hold 4 different puzzles. The drawers hold up to 2000 pieces, which means each drawer could hold a puzzle with 500 pieces! That's more than enough space for kid's puzzles. It would be a great idea to rotate out the 4 puzzles occasionally so your child has different puzzles to accomplish each week.
If your child has moved onto bigger puzzles that they want to work on over a period of days or weeks, this Roll Up Mat is a great puzzle storage option so it can be rolled up and put away, and brought back out the next day to continue working on it.
These small clear cases look great in your playroom or home, and can perfectly store small puzzles for your child.
PUZZLE STORAGE iDEAS
TODDLER RESOURCE BUNDLE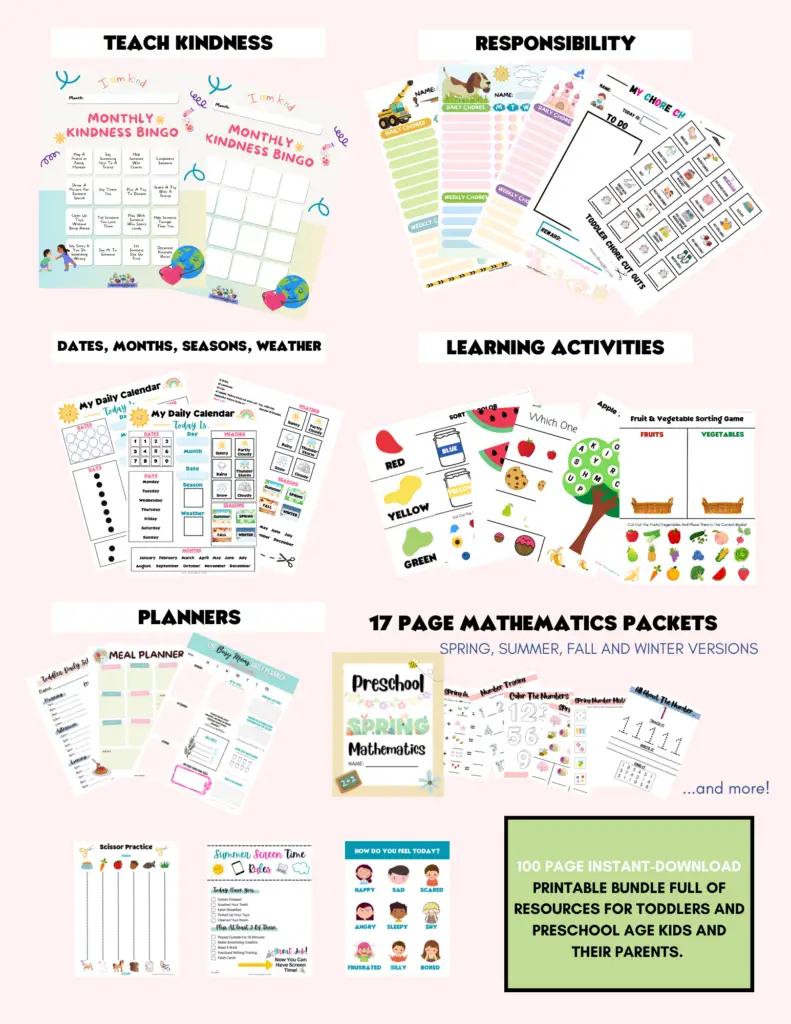 TODDLER/PRESCHOOL DAILY LEARNING CALENDAR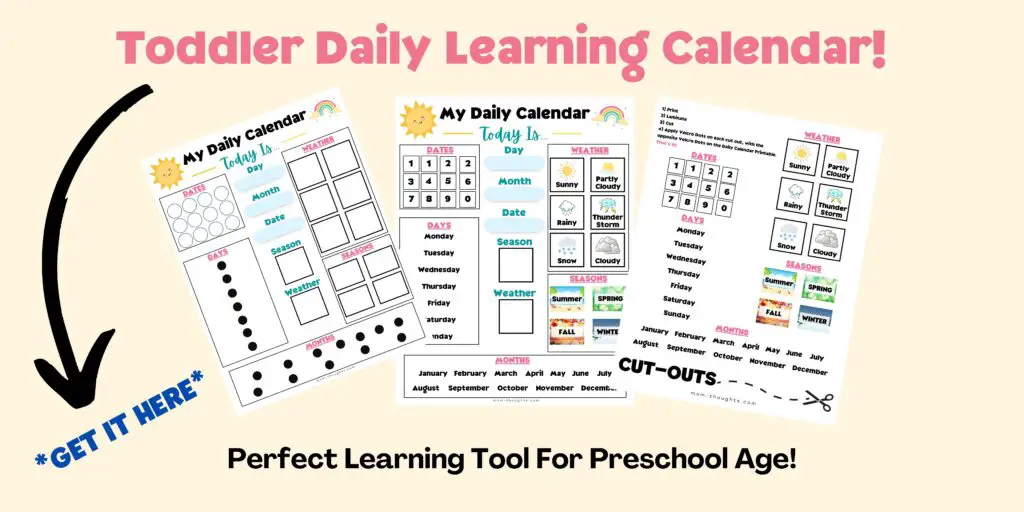 This post is all about the best puzzle storage ideas. Are your kid's puzzles overwhelming your living space? If you're…
More Resources For Busy Moms: