This post is all about the BEST bath toys for toddlers!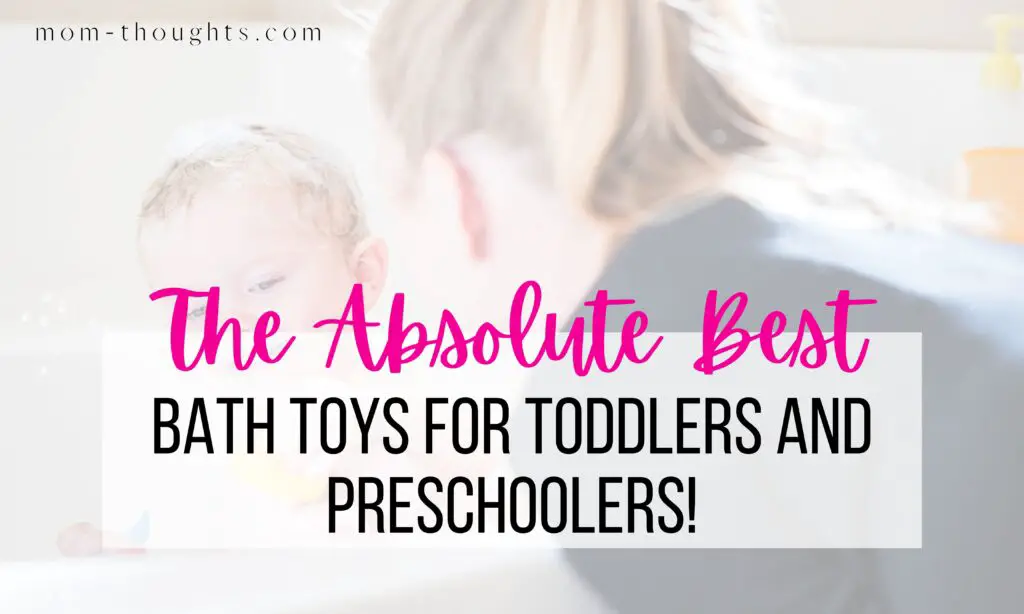 15+ Best Bath Toys For Toddlers To Make Bath Time Fun!
Bath time…it's that part of the daily routine with toddlers that parents either love, or dread!
My toddler went through a phase where she was HATING bath time. It became yet another battle that needed to be fought every day. And I know my fellow parents out there can understand that it only takes that "one more" battle to send you over the edge of frustration!
HAVE YOU SEEN OUR TODDLER/PRESCHOOLER DAILY CALENDAR?
LEARN MORE ABOUT IT HERE – Inspired by preschool classrooms, it's a great way to start your toddler or preschooler's day!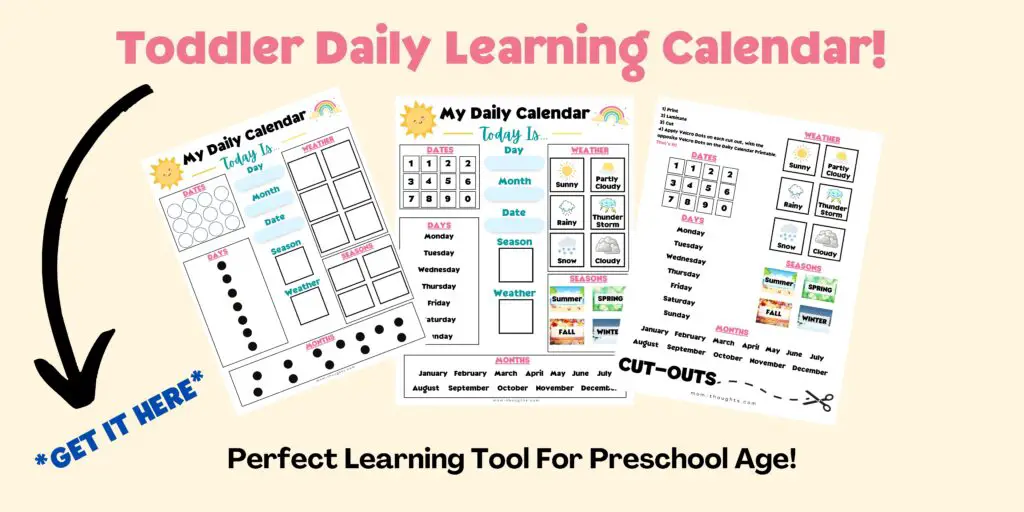 I knew that I did not have the mental strength to add another daily struggle to our routine…so I decided to turn bath time into an even that my toddler would have no choice but to love! How? By searching for the BEST bath time toys for toddlers that I knew she'd love.
As a means for providing for my family I may earn a small commission if you purchase through the links on this page.
Now, bath time is one of her favorite parts of the day! Check out the 15+ best toddler bath toys below, and your nightly bath time routine is about to get a lot better!
Best Bath Toys For Toddlers
Talk about taking your toddler's bath time to the next level! This floating building block set is super fun. There's a few options to choose from, but my princess-obsessed toddler loves this castle one!
Princess Castles not their thing? Check out the Airport set, another fan favorite!
These. These right here! Even after my toddler started LOVING bath time, she still hated having her hair washed and would throw a fit whenever it was a "hair wash night".
That is, until I found these absolute game changers! When her hair is due for a shampoo, she get's to pick out one of these bath bombs! Now, she ASKS for it to be a hair wash night!
Each bath bomb comes with a hidden squishy surprise. My little one always gets so excited to see what squishy is going to be inside. After bath time she runs down stairs to show her daddy what animal/character the squishy was this time. It puts a big ol' smile on mommy's face too!
This super cool bath toy for toddlers has it all!
For the non-electric shower, you just stick the suction cup on the tile and press the switch in order for the shower to sprinkle water. Kids can change the direction of the water flow by either turning the shower up or down.
It also has floating bath toys, fishing game, adjustable marble run way, and wind up swimming toys!
My toddler LOVES serving up a good cup of tea! This is a current favorite bath toy in our household right now. Kids have so much fun pretending to host a tea party from their bath tub!
Who says bath time can't be educational? This mega set of bath time books is another great addition to your toddler's bath toy collection! They are great for re-enforcing topics like colors, letters, shapes, animals, numbers, etc. My little one also likes to pretend to read them to her bath time baby dolls.
This Ferry Boat With Mini Cars is a super fun bath toy for toddlers and young kids! It's also dishwasher safe for easy cleaning. The Ferry Boat floats great in the bath water, and your little one will have lots of fun loading the cars, and taking them for a ride!
Turn your bath tub into a science lab with this fun Spin n' Sprinkle Water Lab! Pour the water in the opening and it generates a double chain reaction of fun water effects. It's a great bath toy for boosting fine motor skills and hand eye coordination for toddlers and preschool aged children, as well as encouraging independent play which is great for kids and parents! It also supports STEM by putting physics & mathematic concepts into play, which is a great added bonus to bath time.
Another "fan favorite" bath toy! Bath time is a great time for a full on musical concert! This musical bath toy set is super cute and comes with 1 Stingray xylophone, 1 octopus drum for rhythm toy and 2 adorable starfish shakers.
This cooking set makes a great bath toy! It's wildly affordable, and all kids love pretending to cook! It comes with 21 pieces including pans, pots, spoons, spatulas, ladle, mixing bowl, egg beater, cookie cutters, rolling pin, salt, pepper, etc. Plus a convenient storage bin for all the pieces.
We're always trying to incorporate some learning into play time whenever possible! This USA Map Bath Toy is a great learning tool. It's like the letters that stick to the side of the bath tub, except it's the 50 states! My 3 year old of course can't put the map together properly on her own, but we play with it together sometimes, and as we grab a state piece, I'll tell her about the state, whether or not we've been there, and if any of our friends/family live there! Definitely a fun addition to our bath time fun.
These Alphabet and animal foam bath toys are super fun. Your child will stick the foam animal bath toy to the wall, then find the letters and insert it to the corresponding animals. Great for teaching colors, animals, AND letter recognition. Perfect for preschoolers!
Not EVERYTHING has to be educational! This Shark Grabber is just plain fun! (Although it is also great for fine motor skills and hand-eye coordination!) The set includes the shark grabber, and 4 fish. Capture the fish in the sharks mouth!
My preschooler LOVES this bath time fingerpaint soap! It smells yummy, and doesn't stain your tub!
Simple, yet fun! This adorable fishing bath toy contains a magnetic fishing road, and 3 cute fishing characters. Sometimes it's the simple toys that are the most fun!
Now that you have all your bath toys, you need somewhere to store them! I love this bath toy storage net. It's got a good bit of space for multiple toys, plus room for your shampoos, soaps, etc.
YOU MAY ALSO LIKE:
BEST Toddler Chore Chart To Teach Responsibility
How To Get Your Toddler To Brush Their Teeth
Preschool and Toddler Daily Learning Calendar
How To Survive a Road Trip With Toddlers
CHECK OUT THE DAILY CALENDAR FOR TODDLERS AND PRESCHOOLERS