By: Heather Little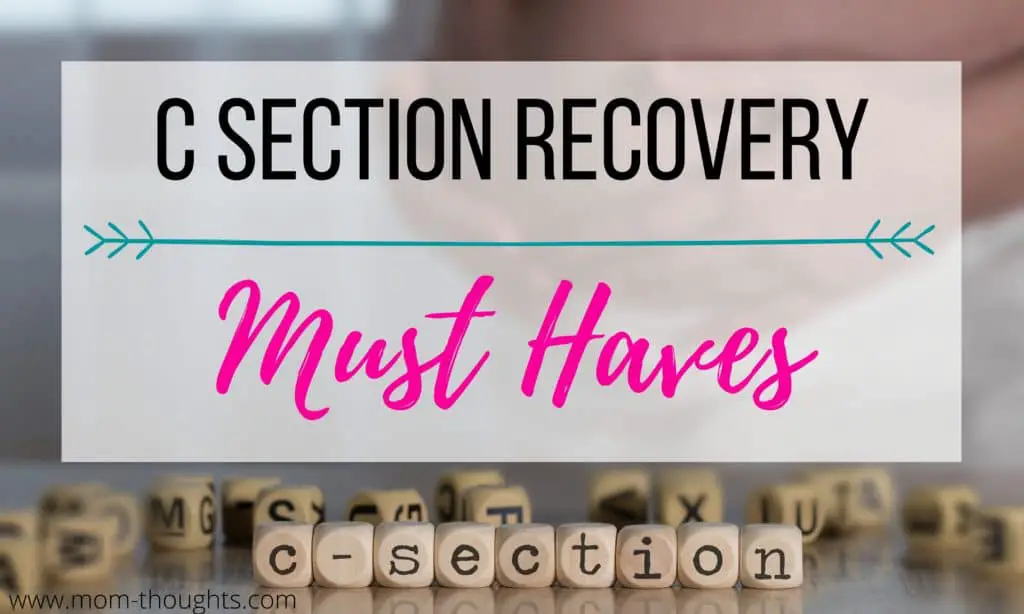 If you're looking for C Section recovery tips and c section recovery must haves, you've come to the right place!
For most women when you find out you're pregnant and start envisioning your delivery, you're usually not thinking about a C Section. It's not often people's Plan A for a birth plan. There's a lot of talk about recovering from a vaginal birth, but many moms don't know about the c section recovery must haves since it's not as widely talked about.
When should you have a cesarean section ("C Section")? 
There are several medical reasons for a scheduled c section that you can and should discuss with your doctor. Some of which include:
You've had a c section for previous births. Typically, once you've had a c section, your following births will be c sections as well.
There could be problems with the placenta that put you at risk for excessive and high risk bleeding during a vaginal birth. 
If you have an infection such as HIV or genital herpes it could be dangerous to deliver vaginally because you could pass that infection to your baby. 
If you're having multiples (Twins, triplets, etc.), that's also a common reason for a scheduled c section

Before we get to the C section recovery must haves…
How you prepare for a scheduled c section also involves a lot of mental preparation and coming to terms with what you MIGHT consider a less than ideal birthing situation. If you don't genuinely accept the fact that you're having a scheduled c section prior to giving birth, it could lead to increased chances and severity of postpartum depression. As a mom who has been through it, before I get into the c section recovery essentials, I want to remind you of a few very important things:
Having a c section does not make you any less of a mom
It does not mean you failed
It doesn't not mean you took the "easy" way out
Your child's birth story is not any less special
Having a c section does not mean that your body let you down
Having a c section does not mean ANYTHING, other than you're a warrior JUST LIKE any other mom who is willing to do whatever it takes to bring her precious child into this world safely.
As a means for providing for my family, I may earn commissions if you shop through the links on this page at no additional cost to you. Thank you!
Ok, off my soap box, and on to the c section recovery must haves!
As I'm sure you've heard about a million times by now, a C section is a major abdominal surgery. After my c section I was in a good deal of pain, and my nurse gave me a belly band from the hospital and oh-my-God…total game changer. It kind of holds everything together providing extra support, and it makes it feel so much better!
Make sure you ask your nurse for one at the hospital! If you don't like the hospital ones, they also sell great ones on Amazon that may be a better fit for your body.
This postpartum belly band on Amazon is especially great because it offers added support for the belly as well as waist and pelvic area. Postpartum c section belly wraps also help to shrink your uterus down to normal size after birth! Postpartum recovery belly bands are one of the most important c section recovery must haves. It's one that moms often forget about. Be prepared and have it up front because you're going to want it RIGHT AWAY. I recommend including this in your c section hospital bag just in case you don't like the ones they have at the hospital!
I originally thought that since I was having a c section I wouldn't have all of that excessive bleeding post birth. But unfortunately even though you're having a c section, you're still going to experience that heavy postpartum bleeding. It's going to be EXTREMELY heavy at first, then it will gradually get lighter as the days pass. (We got to go 9 months without a period, so I guess this is mother nature's way of checks and balances.)
Steal, I mean grab…grab as many of the giant diaper looking pads from the hospital as you can. A lot of times the nurses will hook you up when you're getting ready to discharge because they are a total must have for c section recovery.
But also make sure you grab these from Amazon which are like the ones you'll have in the hospital. Once things start to lighten up down there, you'll be able to switch to your regular menstrual pads.
When you're in the hospital they'll give you these super sexy giant mesh underwear. Super hot. But they're great because they are super soft and stretchy which makes for really comfortable postpartum underwear. They have a high waistband that goes above your belly which is an absolute MUST when recovering from a c section. You're not going to want anything around your c section incision. 
Take some home from the hospital, but these Depend Silhouette Disposable Underwear are a great addition to your c section recovery kit! They also double as a postpartum pad! Stock up with a couple boxes of these bad boys. 
When your postpartum bleeding finally stops you can finally trash the giant pads and disposable underwear! You'll want to have some high waisted underwear during your c section recovery. It's going to be quite a while before you're going to want any waistline hitting your incision. 
I really like these high waisted underwear ! They are super comfy, don't bother your incision, and the added lace detail really helps you start to feel like a woman again. When you reach this part of your c section recovery, you finally begin to feel like your old self again.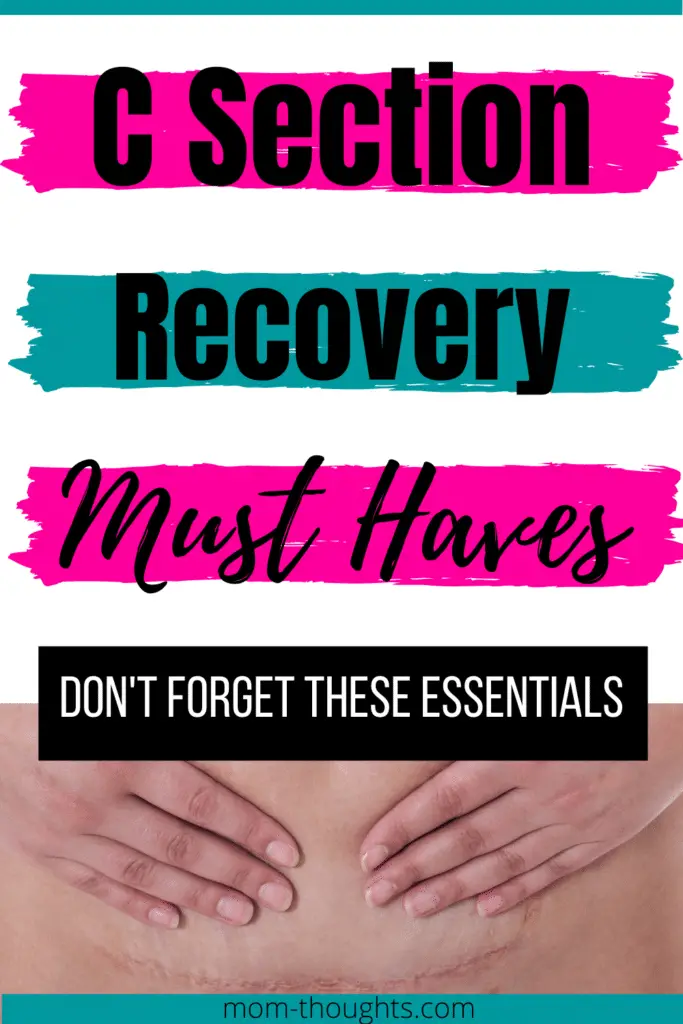 It typically takes about 6-8 weeks to recover from a c section. And for a lot of women (myself included) your incision will remain tender/numb for months, or even a year. 
It's really important to take care of your c section incision and keep it clean. Don't let clothing constantly rub against it which can cause irritations. 
If you're worried about how your c section scar will look, you can get these C section scar sheets which help to reduce the level of scarring. They also help with the itching and discomfort that comes along with c section incisions. Definitely add these to your c section recovery kit! 
This is a must have c section recovery item whether you're breastfeeding or not. Pack this in your c section hospital bag!
 For one, it helps you more comfortably hold and feed (breast or bottle) your baby without putting so much strain on your incision. Plus, you're going to want this on the car ride home! You never notice how many potholes there are until you're riding home from the hospital after having a c section.  Put the nursing pillow around your belly on the ride home. It'll help lessen the pain during that bumpy ride! (DON'T forget to put this in your c section hospital bag!)
This Boppy brand nursing pillow is by far my favorite, and it comes in lots of fun designs!
Don't even bother with jeans for the first few weeks after your c section. . It's all about sweat pants, night gowns, and dresses if the weather is right! When you work your way up to jeans, go with high-waisted. Luckily that's what's in style these days anyways! 
I really love these t-shirt nightgowns. They're so cute and comfy, perfect for around the house. These are definitely c section recovery must haves!
Hydration is key ladies! Your doctors and nurses will tell you, it's so important for your recovery. It's so easy to forget about drinking water throughout the day when you have a little newborn baby that you're taking care of. You'll find that it's easy to forget about a lot of things when you're adjusting to your new role as a mommy! (or perhaps adjusting to juggling multiple children!)
This Hyrdo Flask is great because it holds a good amount of water (32 oz), so you don't need to worry about filling it up a bunch of times throughout the day, but it's also not super heavy and bulky. It's just the right size. AND it keeps your water cold!
If you want to save a few bucks, I also have this water bottle from Iron Flask and I really love this one too. It doesn't keep drinks AS cold, AS long, but it's still a really great option!
During your c section recovery, it's going to be a little tough getting around. Especially the first couple weeks. In the middle of the night when you're not only in pain, but also half asleep, you're going to want your baby as close to you as possible for those night time feedings. 
This HALO swivel sleeper is raved about for a reason. It has a 360 degree swivel and was specifically designed for c section moms, as well as breastfeeding moms. It has a lowering bedside wall, making it so easy to care for your baby right from bed. This is a definite must have for c section recovery!
I also love this bassinet because a lot of moms like co-sleeping because of the bonding experience, but as we all have been told, co-sleeping comes with a lot of risks. This bassinet allows you to safely "co-sleep".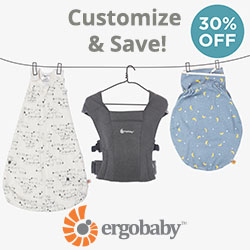 Peri bottles aren't just for the vaginal birth moms. Us C section mamas need one too! This Frida one is great! You're going to need this to properly clean your lady bits while you have limited mobility. Put this c section recovery must have item in your c section hospital bag too! The peri bottle they give you at the hospital isn't nearly as good as this one. 

Now that you have your c section recovery must haves, you can sit back and take a breath of relief. As long as you're prepared with these must-have items, you'll be just fine. I was so nervous about having a c section but it was not as bad as I was expecting!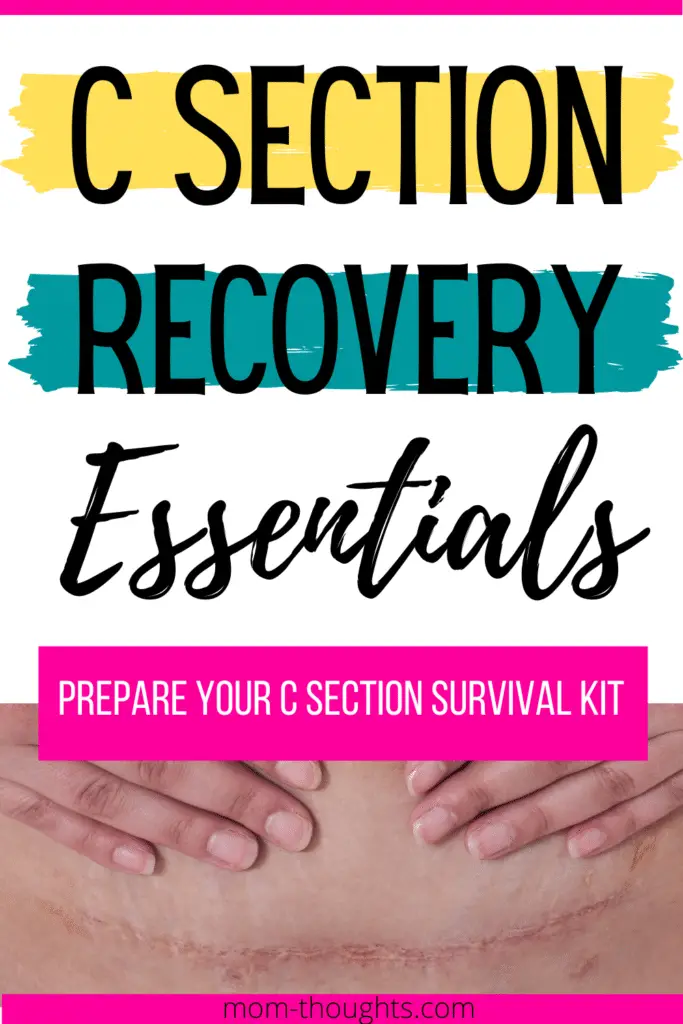 The recovery process is long, but it's not like you're at the worst of it the entire 6-8 weeks. Each passing day it gets a little better. Just be sure you take care of yourself and remember that your body needs a break after going through pregnancy, and then major abdominal surgery. Don't over do it!
Check out this article on things that make life easier on moms to make sure you're in a good place to handle everything life is about to throw at you!
I hope this list of c section recovery must haves helps you as much as it helped me! If you've still got some weeks or months left of pregnancy,

check out these must have maternity products

to help get you through the rest of bump life!
Hang in there mama…your little peanut will be in your arms before you know it!