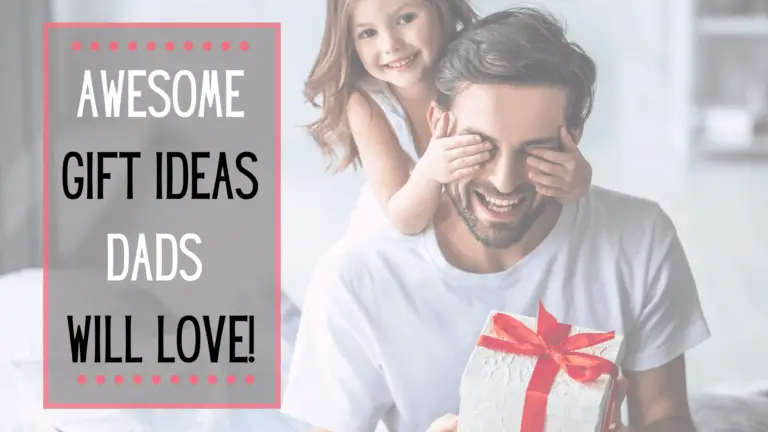 Looking for awesome gifts for dad? You've come to the right place!
Trying to find gifts for dads can feel like an impossible task! What do you get for the man that devotes his life to ensuring you're safe, healthy, and happy? Don't worry, I'm here to help you find the perfect dad gifts!
A child's first superhero…dad! 
My dad was the strongest, most hard working, intelligent man I've ever known, with a level of integrity that couldn't be matched! He worked his butt off to provide our family with an extremely blessed and fortunate life, and I am forever grateful! The lessons that he taught me, and the character traits that he instilled in me are things that I will carry with me throughout my entire life.
Now, fast forward to today, and I have been gifted with a front row seat to watch my husband be that strong superman to our little girl. As she continues to grow and navigate this crazy roller coaster we call life, she'll always know that she has her daddy to catch her whenever she falls. 
As we get busy with the everyday hustle of work, laundry, dishes, cleaning, and you know…keeping the tiny humans alive, we often forget to show the dads in our lives just how much they're loved and appreciated. 
So when the time of year comes around to get them a special gift, we want to make sure it's something they'll really enjoy!
Spare them the embarrassment of cheesy dad ties and check out this list of PERFECT gift ideas for the Superman in your, and your kid's lives!
I may earn commissions if you shop through the links on this page at no additional cost to you.
This is a PERFECT stocking stuffer for all of the hard working dads out there!
Whether you're up on a ladder or down on the ground, there's still nothing more annoying than constantly dropping and losing the screws, nails, drill bits, etc. Problem solved!
Shock proof, water resistant, and long lasting! This is the perfect addition to your handy man's tool box! Easily retrieves dropped items with it's bendable telescoping neck with powerful magnet head and strong LED lights!
Make dad chuckle with these funny pint glasses, perfect for enjoying an ice cold beer on the weekends!
To Dad, From The Reasons You Drink
IPA Lot When I Drink Beer
Daddy Needs A Beer (With mustache image)
I'm Not Drinking Alone, I'm Social Distancing
Big bulky wallets are so outdated!  

This super slim wallet is so stylish and convenient. It has a magnetic closure, 9 card pockets with an outside "notch" that allows you to push the cards out for quick and easy access plus a money clip that holds several bills inside the wallet.
To top things off, the wallet is designed and tested to block 13.56 MHz band and protect against data theft from RFID scanners!
Make dad King Of the Grill with these awesome grill accessories!
My dad was a total wiz on the grill! My husband and father in law are both REALLY into grilling. What dad isn't? I think bada$ grill skills is one of the pre-requisites for becoming a dad. Get a group of neighborhood dads together and it's a battle royale of who grills the meanest burger! Put the dad in your life ahead of the game with the best grill accessories and products! Those other dads won't see it coming!
These yummy spices will add an awesome smokey flavor!
My husband loves this Grill Wok! It's perfect for veggies and shrimp!
This thing is so convenient and mess free. Whenever I see this bad boy filled up with our favorite BBQ Sauce, I know it's about to be a good day!
Every grill master needs a quality tool set! The case makes for easy storage and traveling to camp sites!
Heavy Duty BBQ Grill Mat – Set Of 2
These HIGHLY RATED Grill Mats are a God send! Keeps in all the good juices and makes for much easier clean up! (They are even dishwasher safe!)
Has Dad been EXTRA Good this year?
Dad will go absolutely NUTS over this highly rated (and AFFORDABLE) digital electric smoker. It has digital panel controls, 4 (Chrome) racks, wood chip loading system so you can add wood chips without even needing to open the door, temperature control for even cooking, and more features that dads will love! I also LOVE how sleek looking it is, and it doesn't take up too much space on the deck or patio!
My husband actually got this as a gift from his dad, and we LOVE IT! It's the perfect grill. Say good-bye to lighter fluid! Your coals ignite with a simple touch of a button! It even has a mounted timer which can be popped out and taken with you in case you are stepping away from the grill. There's plenty of extra work space and a convenient charcoal storage pin. You can't go wrong with this one! My husband and I love it, and the Amazon Reviews speak for themselves!
Eggs, pancakes, quesadillas, grilled cheese, steaks…the possibilities are endless with this! My personal favorite…hibachi!!!! Ya'll ever go to those Japanese restaurants where they cook the teppanyaki style foods in front of you? Imagine being able to make that type of food right from your own back yard! You've got to check this one out!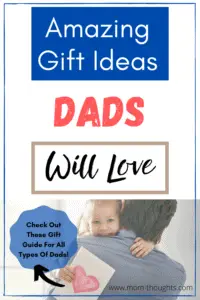 If Dad can't fix it, no one can!
Whether they're are TRUE handy man dad, or a "they think they're a handy man" dad…every dad needs some power tools to show off their manliness!  And hey, practice makes perfect, right?! 
My husband's dad used to build houses, so handyman skills are in his blood! These are some of his favorite tools in his kit, many of which I bought for him as gifts! *Pats self on back*
My husband is a big Ryobi fan. For multiple reasons really. One being that they of course are high quality products. In addition to that though, most of the Ryobi tools (this one included) are all compatible with the same battery. (One + 18V) Having one type of battery for all of your power tools makes it SO convenient. We have a few back ups that stay on a charger, so we are always prepared. He never finds himself in a position where he goes to build something only to find the battery low/dead, and having to wait for it to charge. 
This particular drill is an important part of a tool collection for when you need some extra power for drilling through a tough surface. It's got awesome rubber pistol grip allowing for maximum control, 3 speed settings, belt clip, and a Tri Beam LED to prevent shadows that get in the way of your work. 
It comes as no surprise to me that it's got great reviews on Amazon!
If you REALLY want to knock his socks off, get him this kit that comes with FIVE tools, plus a carrying case! They of course all work with the 18V One+ battery.
The kit comes with: 
Drill/Driver
Hand Vacuum
Circular Saw
Orbit Sander
Work Light
I mean come on…talk about wife or daughter of the year award! You might as well start writing your acceptance speech now!
I Don't Need Google. My Daughter Knows Everything
Do Not Read The Next Sentence…
ahhh…grown men and video games…gotta love it.  But Hey, whatever makes them happy, right? To be honest, I've even grown to enjoy some of the games as well! 
My husband isn't an intense gamer or anything like that, but he does thoroughly enjoy himself some video game time. So when he's getting a break from daddy duty, that's often where you'll find him! Sometimes the little escape from reality is the perfect recharge for the stressed out, over worked dad in our lives. We all deserve those escapes from time to time!
Here's some of his favorites, several of which have actually become family favorites! I never thought I'd consider playing a video game at home a bumpin' Saturday night…but, here we are! 
This is a family favorite! Even I enjoy playing games on the Switch! 
This system in particular is great because you are essentially getting 2 for 1. It's a standard gaming console that hooks to your TV, OR you can pop out the screen piece and it turns into a portable gaming device! And it's NOTHING like those little Gameboys that we grew up with that had those tiny screens. It is a FULL high quality screen! (Click the link below for additional pictures and detail). 
Because of it's portability he can still play on it while I'm watching something else on TV. Another point that my husband always makes about this system is that the time commitment isn't as high. With other systems, it's often a whole ordeal to get everything going. With this Switch, even if he only has about 10-15 minutes to blow, he'll pick it up and play a little bit of a game. You wouldn't power up the Xbox or PlayStation for that short amount of time. 
It's also perfect for road trips, plane travel, or keeping kids entertained at restaurants when you just want to enjoy your meal and adult conversation!
Here's some of our favorite games! (A mix of family favorites, and ones just for "dad"):
Grab him some awesome accessories to go with his new man toy!